There are three walking trails, each with something different to highlight the Catawba Indian Nation.
The Loop Trail starts at the Long House Government Center (pictured above) and winds its way down the scenic Avenue of the Nations. The Cultural Center Trail educates hikers by bringing the local history alive. Features of this trail include a Catawba dwelling, bark house, dugout trees, story circle, and an active archeological dig center. You will see several signs to educate you about the history of the area and some Catawba legends. The Catawbas who resided in the area hundreds of years ago were mainly traders and subsistence farmers, and as you walk, you will experience what an early Catawba compound would have looked like. The distinguishing feature of this short trail is a replica of an old Catawba garden. Squash, corn, beans, pumpkins, and sunflowers are still grown there today. The Greenway Trail can be accessed from the Cultural Center Trail. The Greenway Trail parallels the Catawba River and you will walk on a path once used by some of the earliest inhabitants of South Carolina.
Length: Loop Trail 0.8 mile, Cultural Center Trail 0.5 mile, and Greenway Trail 1.2 miles
Fees: None
Hours: Open during daylight hours
Camping: No camping

Please call for more information about these trails.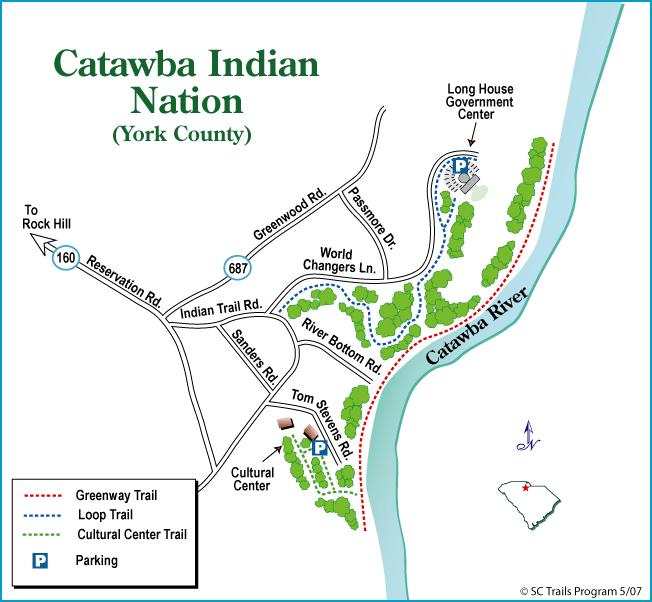 In Unity, There is Strength.