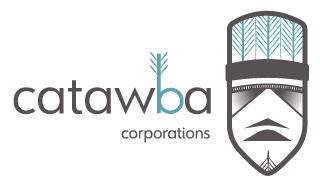 The Corporate Nation, also known as Catawba Corporations, serves as the principal economic arm of the Nation. Through its operations, Catawba Corporations enables the Nation to be self-sufficient and provides economic support for the Nation's citizens through employment and business opportunities. The business affairs of Catawba Corporations are separate from the Catawba Nation's governmental operations. The Shareholder of Catawba Corporations is the Catawba Indian Nation, which wholly owns Catawba Corporations for the benefit of the Nation and its enrolled citizens. The Executive Committee of the Nation is the representative of the Shareholder while the Board of Directors manages the business affairs of Catawba Corporations. The Board oversees all business from inception to completion by analyzing business plans, financials, and overseeing regular operations. Below are some of the Board's duties:
Determine the Organization's Mission and Purpose
Ensure Effective Organizational Planning
Ensure Adequate Resources
Manage Resources Effectively
Determine and Monitor the Organization's Products, Services and Programs
Enhance the Organization's Public Image
Assess Performance of Businesses
Meeting Times
The Board meets the second Tuesday of each month via conference call.
Contact
Lydia Locklear, (803) 366-4792
lydia.locklear@catawba.com
Board Members
Chris Shrum, President
Thom Trimnal, Vice-President
Laney Buckley, Treasurer
Lydia Locklear, Secretary
Trent Troxel

In Unity, There is Strength.